This month we're delighted to showcase visual artist Doug Shaw. Doug loves to experiment with a range of materials, he creates both small and large scale projects and has recently taken to 'hiding' his art in his local neighbourhood - a project he calls 'We are all artists: A Free Art Project' .
When Doug isn't creating works of art, he collaborates with businesses who want to improve performance through smarter exploration and use of creativity, collaboration, and communication. He believes that where business and the arts meet, we make work better together. When he works with teams and organisations, he frequently uses the arts as a lens through which to learn and work. This creative approach helps co-create and deliver improvements within a wide range of organisations throughout the UK, Europe, USA, The Middle East and Australia.
In April 2016 Doug started making and hiding art in his local neighbourhood for people to find. He began this project with the intention of making art more regularly, and learning to get better at letting go - both physically and mentally. Sadly after his Dad died in 2012 the subsequent grief, and inability to process his loss adversely affected his mental health. Since the start of the project, over 200 pieces have been made and hidden, mostly in and around Carshalton and Wallington, though some are further afield: Manchester, Liverpool, Ohio, St Louis, Minden, Melbourne, Gladsaxe.
Currently Doug's artistic interests are focused around three main bodies of work. 'On Location', work reflecting wherever he is working and living. (Pictured above Birch Woods)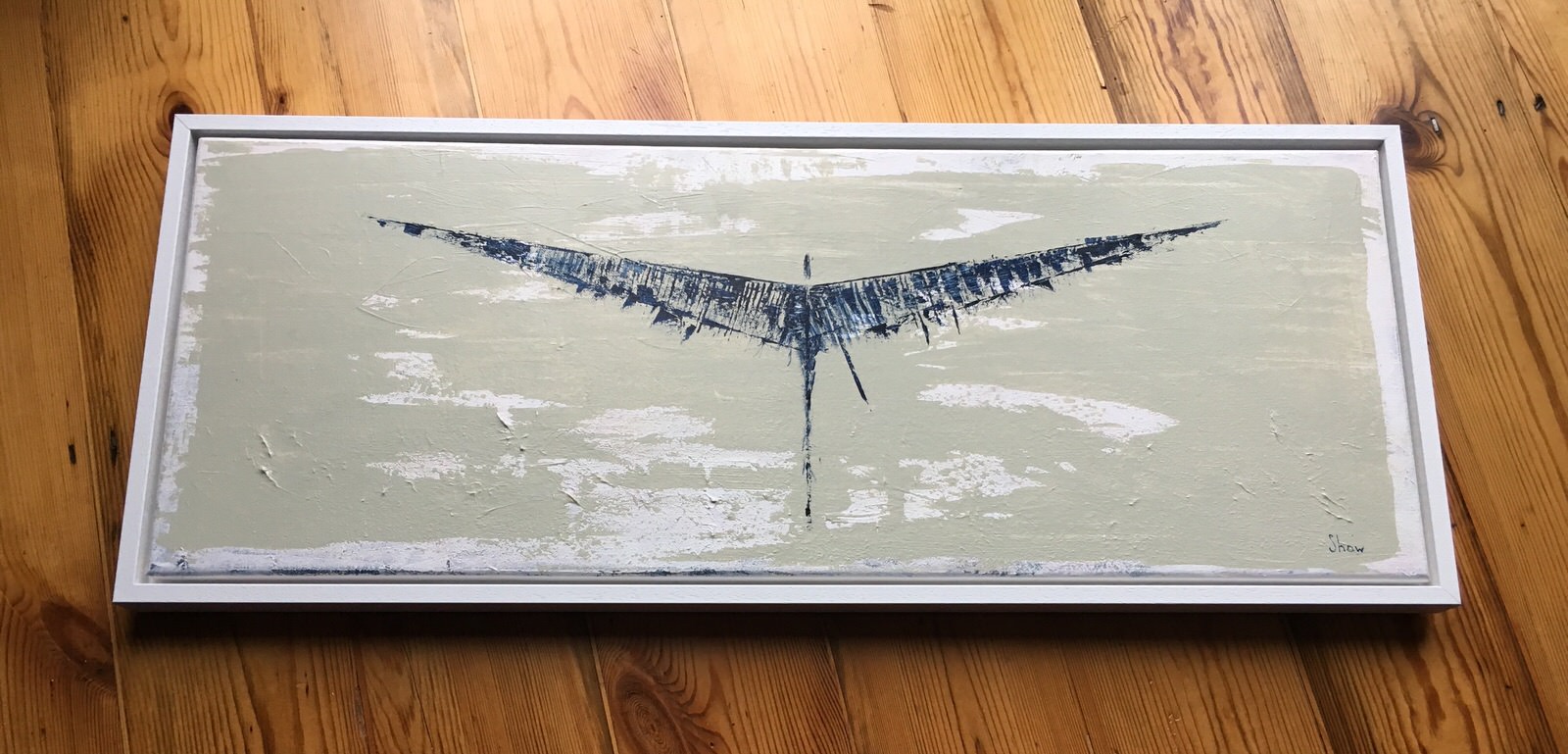 'I Guardian', a series of totems reflecting aspects of self care, mental health and truth.
'Vinyl Junkie' a contemporary art project using hand cut stencils and spray paint to up-cycle old LP records.
He also runs occasional community art workshops and a series of successful experimental weekly art sessions. Doug's work has been exhibited locally, and in Germany and France. He has sold all over the world. His biggest art work to date was a 9 metre wide mural co-created with two other artists during a three day conference in Berlin. Doug has also live painted twice at Workplace Trends and at Clerkenwell Design Week and other events in the UK. He runs workshops and talks about how art helps with resilience and improving mental health. The Wellcome Collection and Herman Miller have supported this work in the past.
You can follow Doug on twitter @dougshaw1